Bienvenue à Vaison-la-Romaine
Driving south from Lyon for a couple of hours brings us to Vaison-La-Romaine, an utterly charming medieval village almost unapproachable by automobile.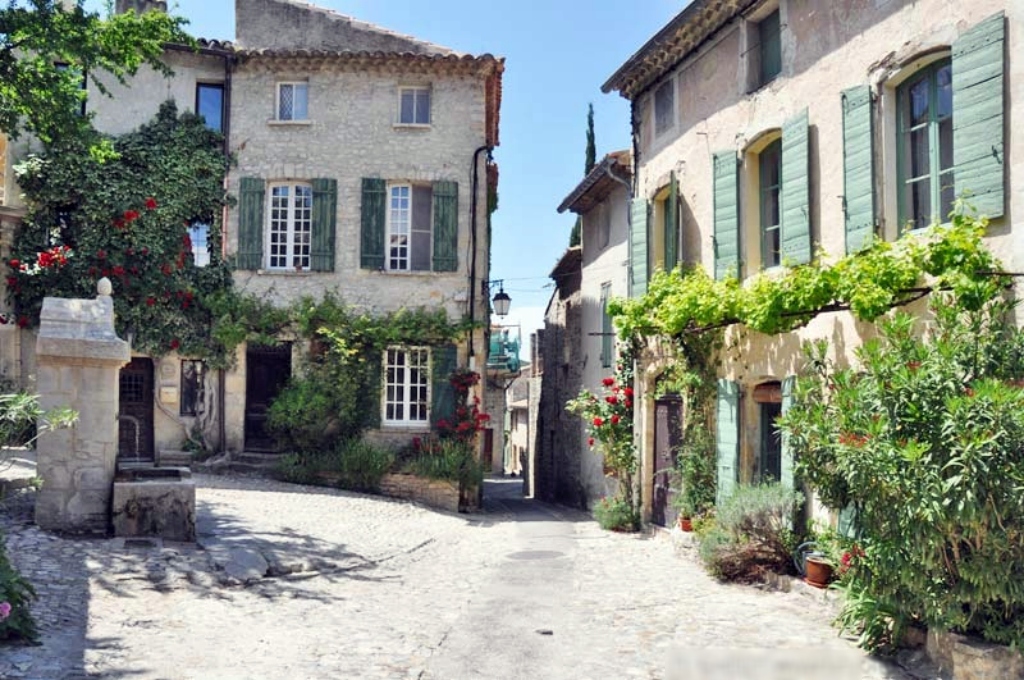 In Vaison-La-Romaine we met up with my sister, Barbara, and her husband, Richard. Here we are climbing a higher-than-we-thought hill on a warmer-than-we-thought morning to see some not-particularly-impressive château ruins. The view, however, was splendid.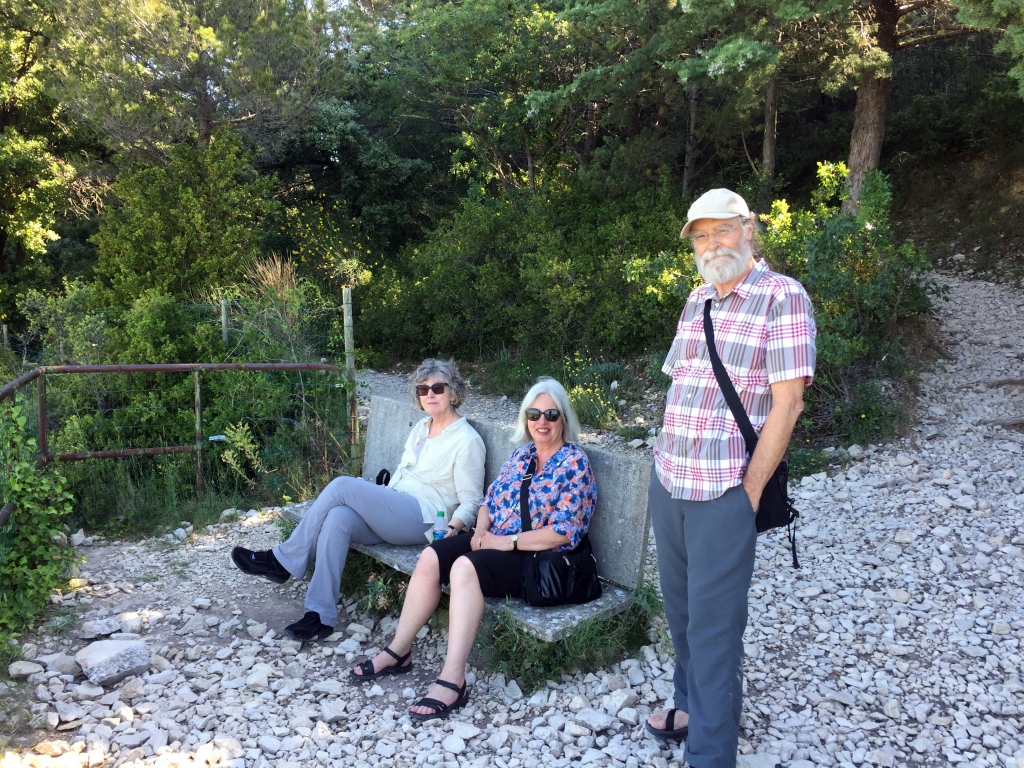 So, here's the view. Côtes du Rhône Appellation vineyards all the way from here to the Rhône in the distance.

We found a lovely sidewalk café for lunch. The food was very good, the service "relaxed". (très French) Barbara is showing us her wifi hotspot, which let us enjoy some on-the-go connectivity. The house red, "le vin du pays" in front of her, turned out to be one of the nicest wines we had on the entire trip.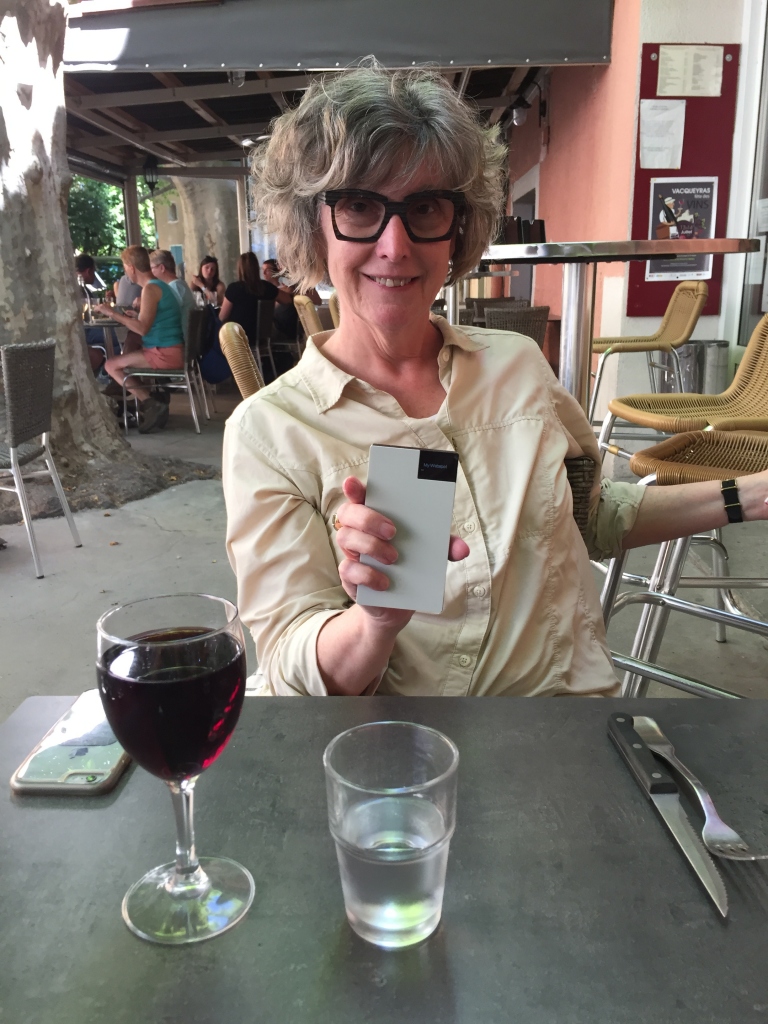 After a hard day of touristing, a bit of Pastis or Cognac on the hotel terrace is strongly recommended.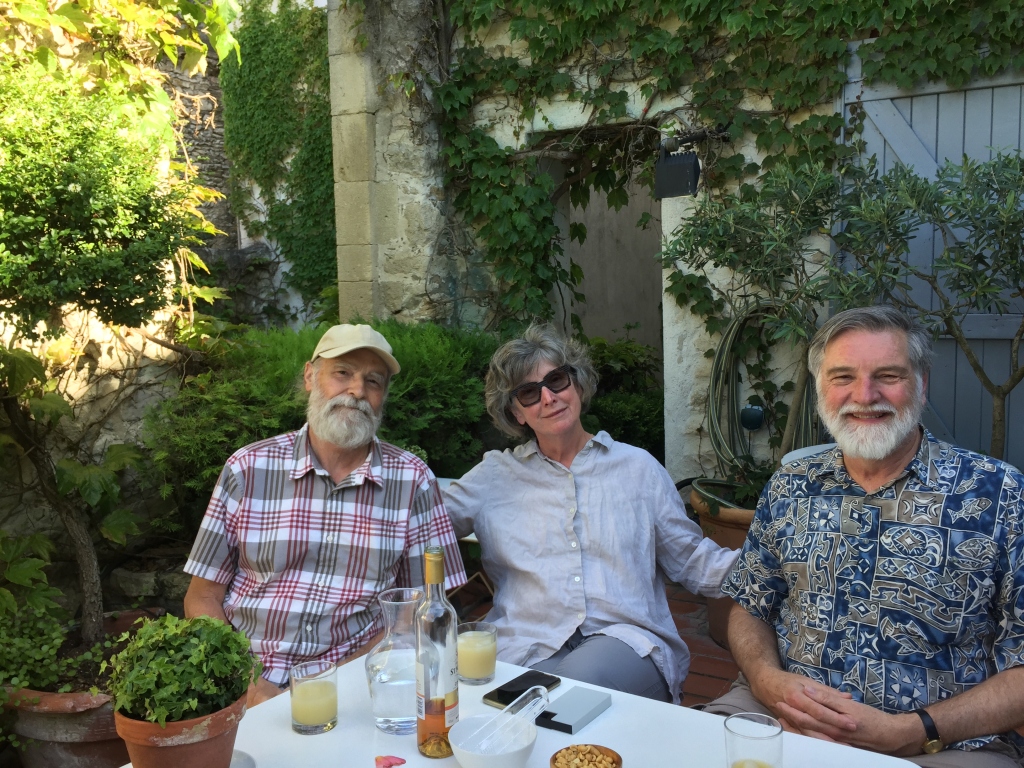 If you want to drive in the medieval part of town (perhaps not a good idea), be sure that you know the width of your car, as well as its height.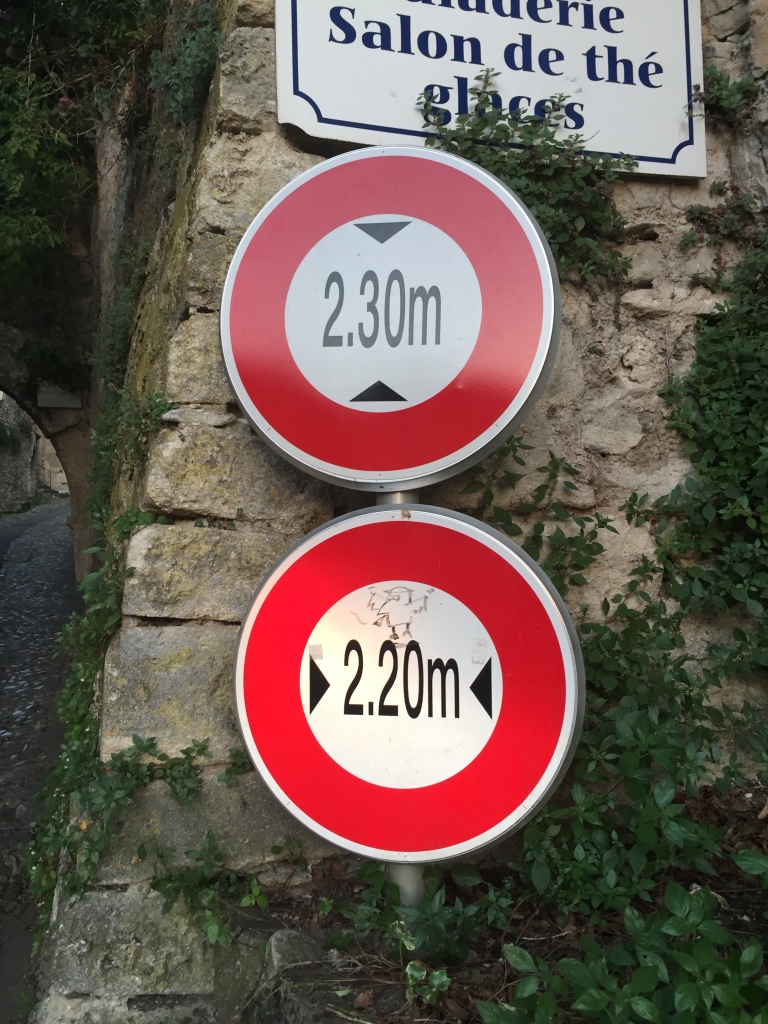 I liked this symbol for tourist activities. Just in case you weren't lost enough, enter here!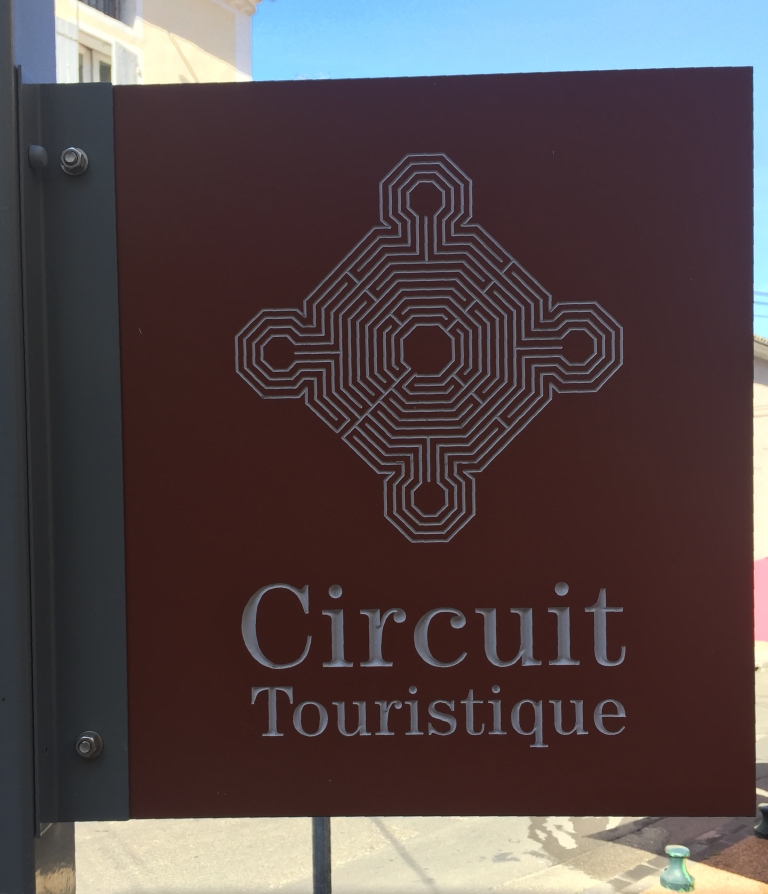 Let's see, I think our hotel was right around here… &nbsp (photo credit: Barbara)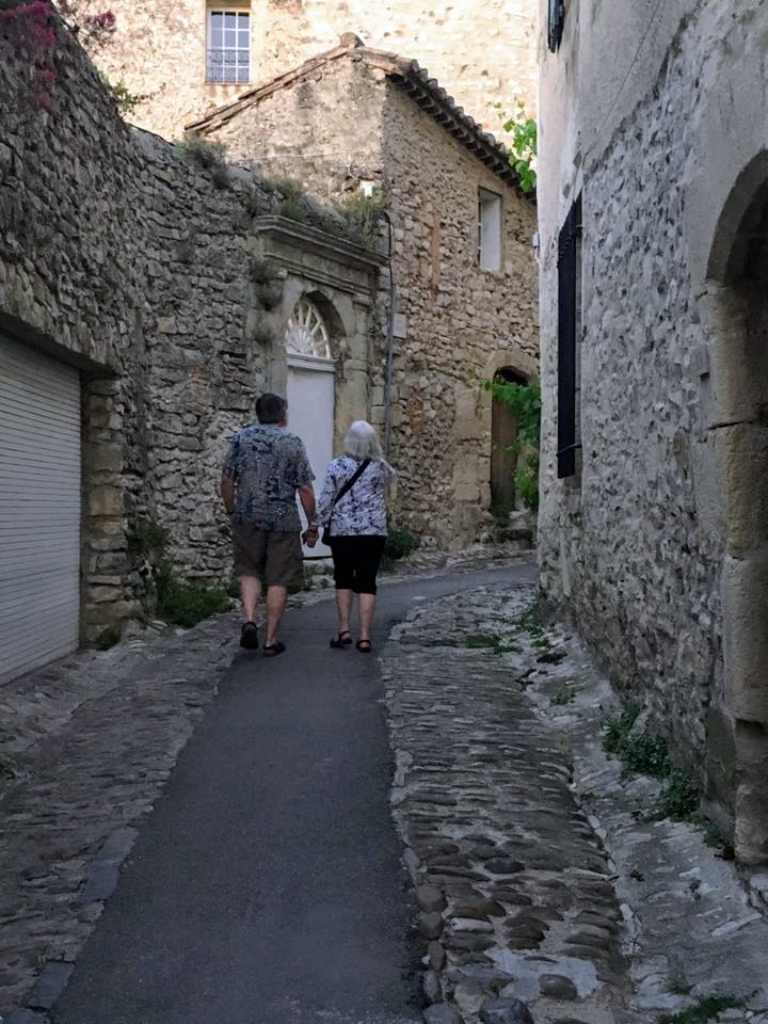 Because we booked our stay at the Maison d'Hôtes de l'Evêché in two pieces, for our last night we moved up to the "Suite with Terrace". Here is the view from our new room across the river to the newer parts of town.

After three nights in Vaison-la-Romaine, we drove back to Lyon, and flew on to Beynac.
To return to the home page click here.