Bienvenue à Lyon
It was a short flight from Paris to Lyon, the capital of French gastronomy. Behind Raina we see the Saône River, the spire of Église Saint-Georges, and the fanciful Basilique Notre Dame de Fourvière at the top of the hill.
This is the wallpaper in the breakfast room of Hôtel Vaubecour in Lyon. Our theory is that this was the inspiration for Eddie Izzard's "Le singe est sur la branche" routine.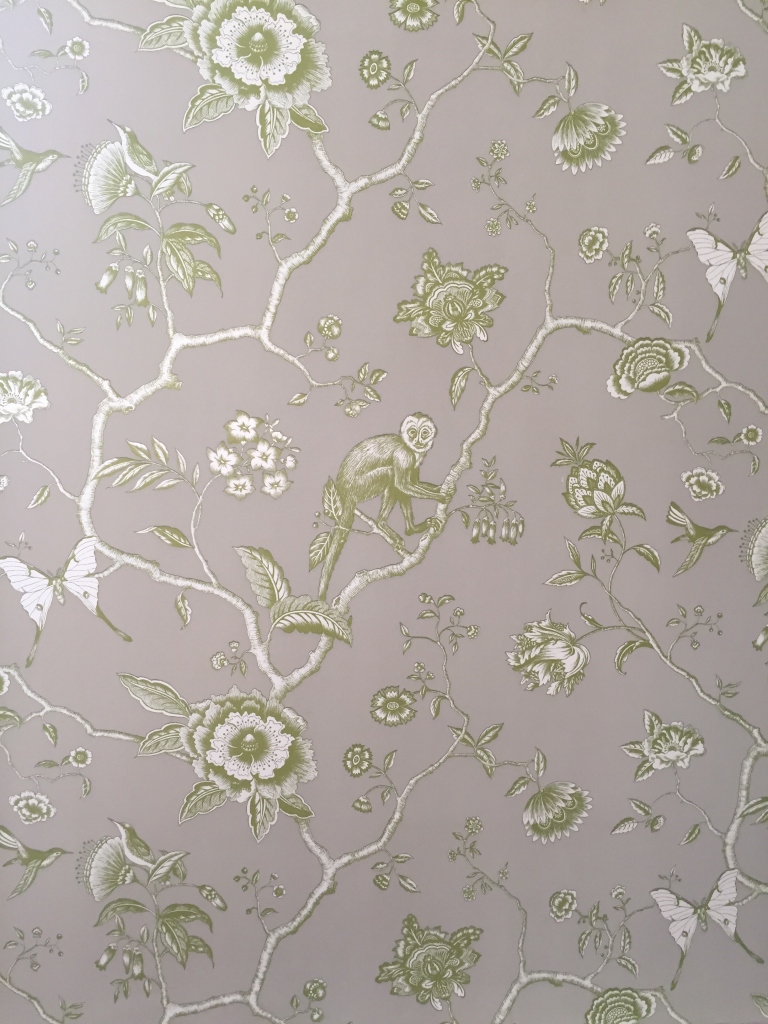 I love these "everything" clocks. Anything you want to know about time, it's there!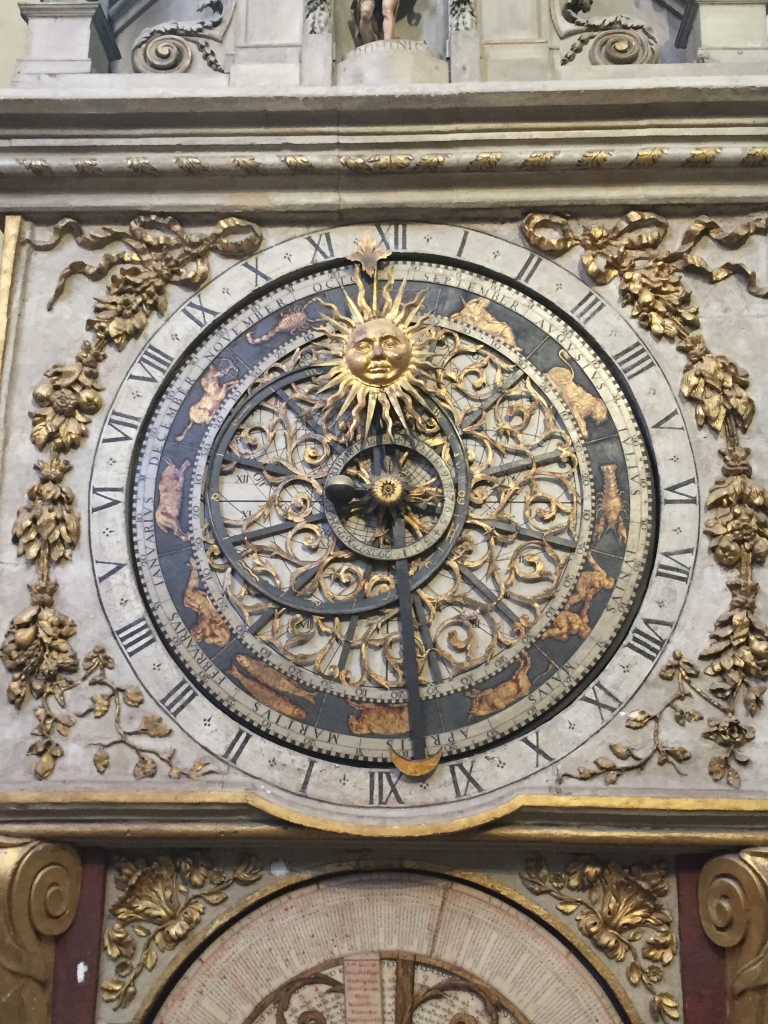 In the old part of Lyon the streets parallel to the river are connected by long covered passageways known as Traboules. In places these open up to let a little light into the center of a block of homes.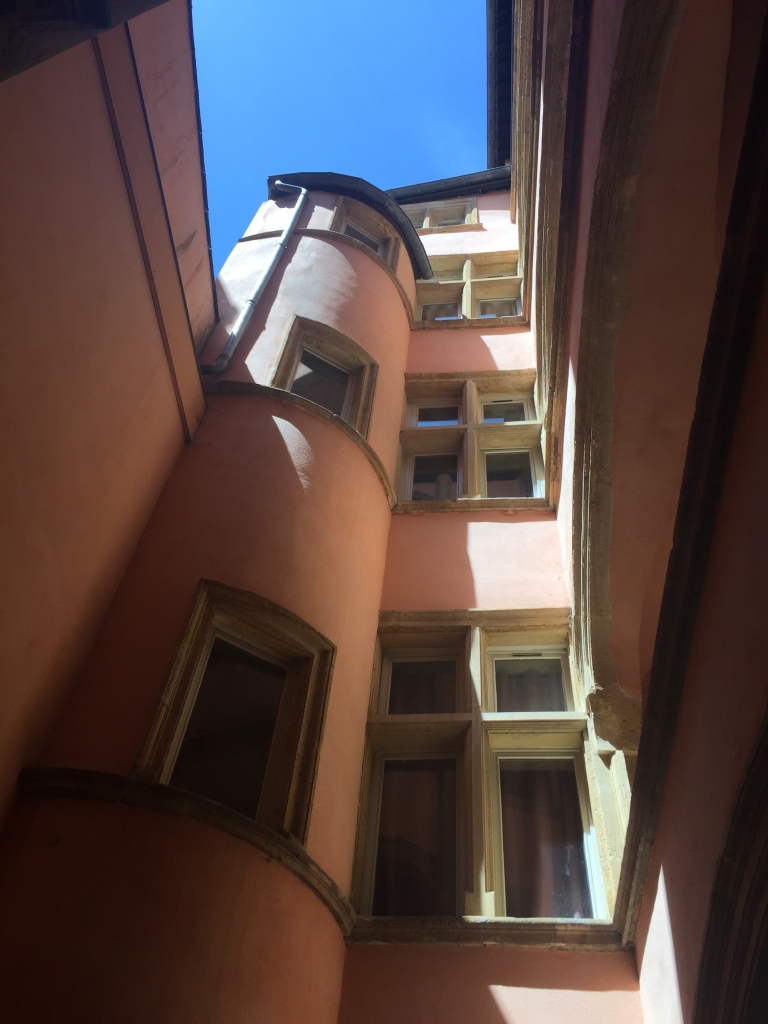 We took a boat ride down to the confluence of the Rhône and the Saône, where a great deal of modern urban development is going on. There we saw Le Cube Orange, designed by the Pairs firm of Jakob + Macfarlane.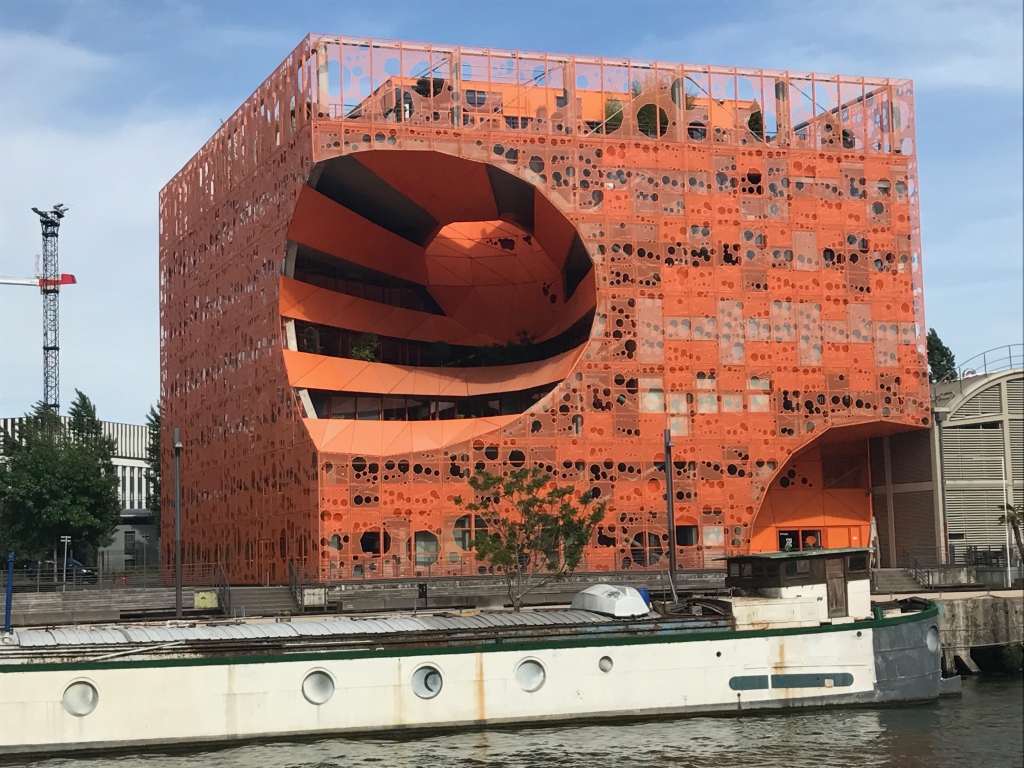 And, if one hole is good, then two must be better. Le Cube Vert, also by Jakob + Macfarlane.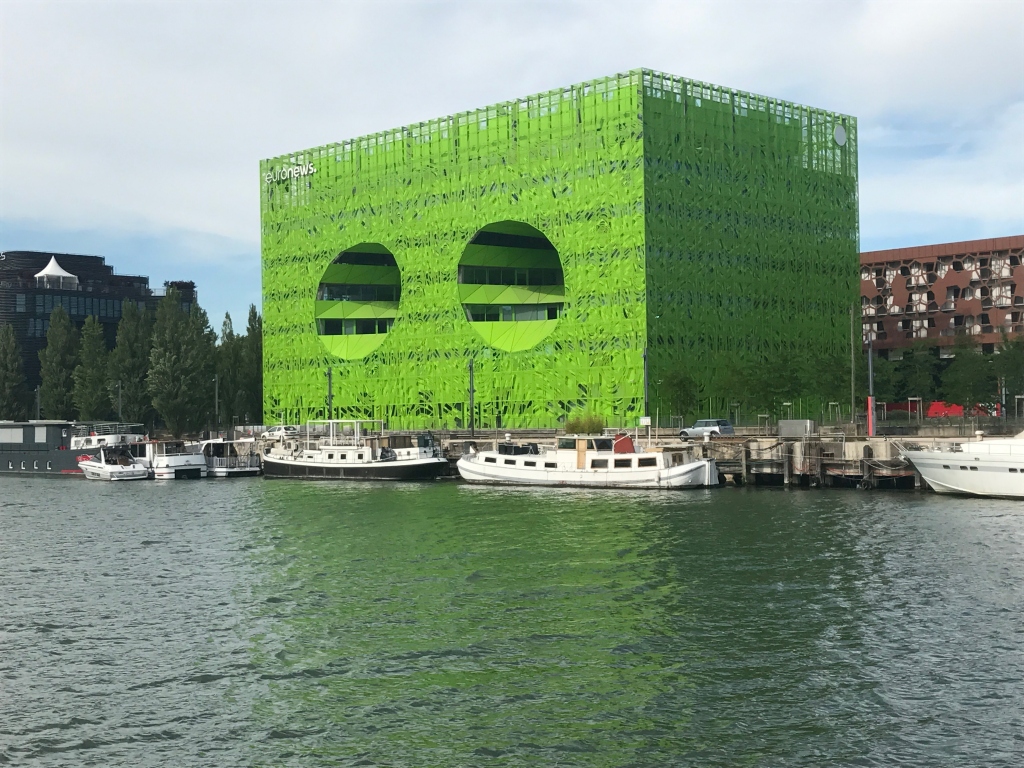 Here is a view of Lyon from Basilique Notre Dame de Fourvière. At the lower right is Cathédrale Saint-Jean-Baptiste, behind it the Saône River, then the Place Bellacour, then the Rhône River, and finally, the Alps in the distance.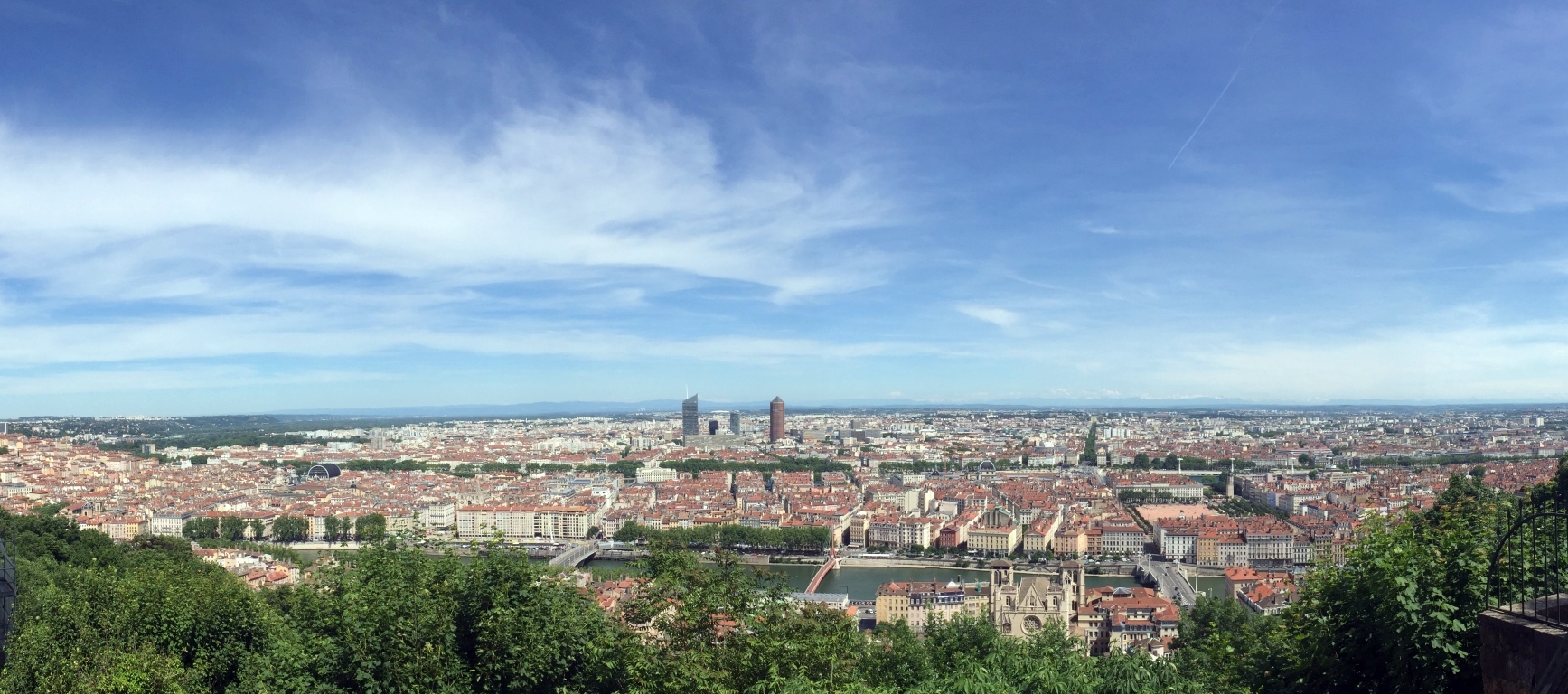 After two nights in Lyon, we went back to the airport, rented a car, and drove south to Vaison-la-Romaine.
To return to the home page click here.