Bienvenue à Paris
We flew to Paris for a two days of light-duty sight seeing and jet lag recovery.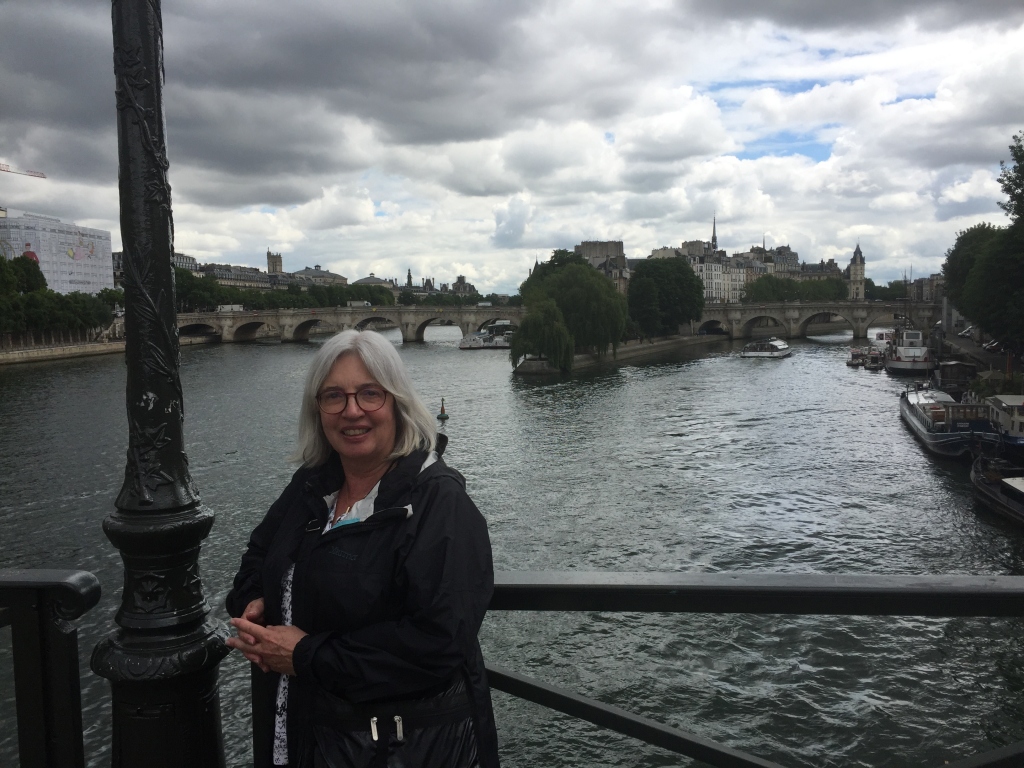 While wandering the Jardin du Luxembourg we found this monument to Eugène Delacroix. It features Time lifting Glory to place flowers at his feet, while Genius of Arts applauds.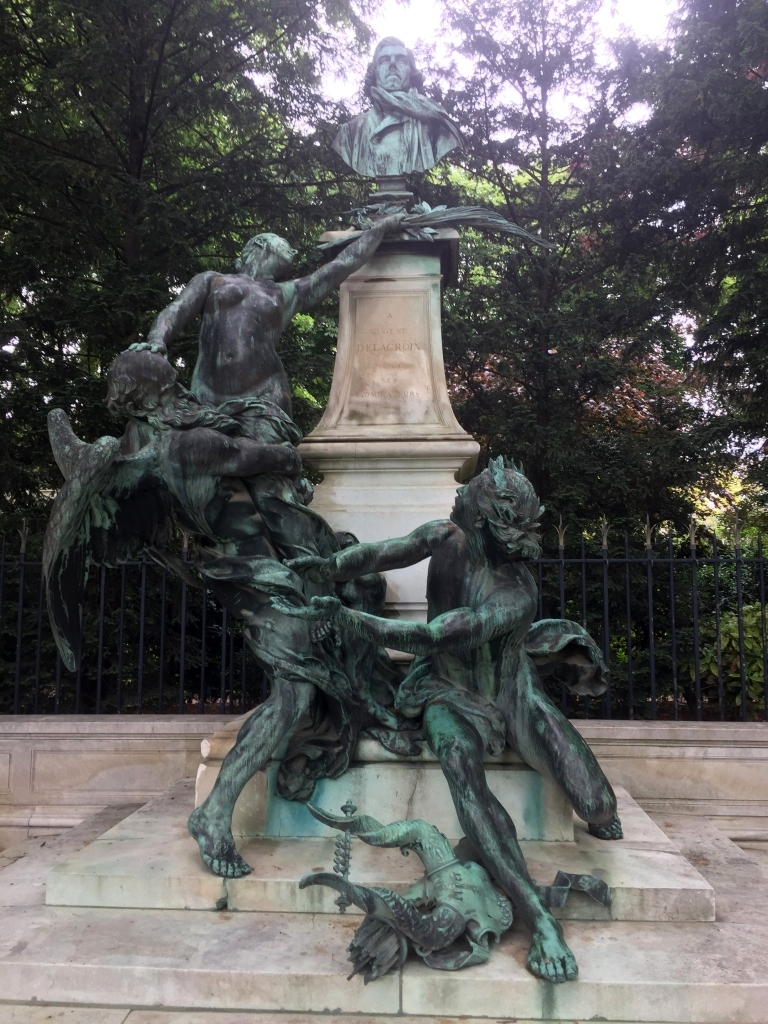 We had never been to Sainte-Chapelle on previous trips, so that became the prime destination of day two. Built by King Louis IX in the 11th century to house his Passion Relics (including the Crown of Thorns!), the Upper Chapel features what must be the most amazing stained glass windows in the whole world!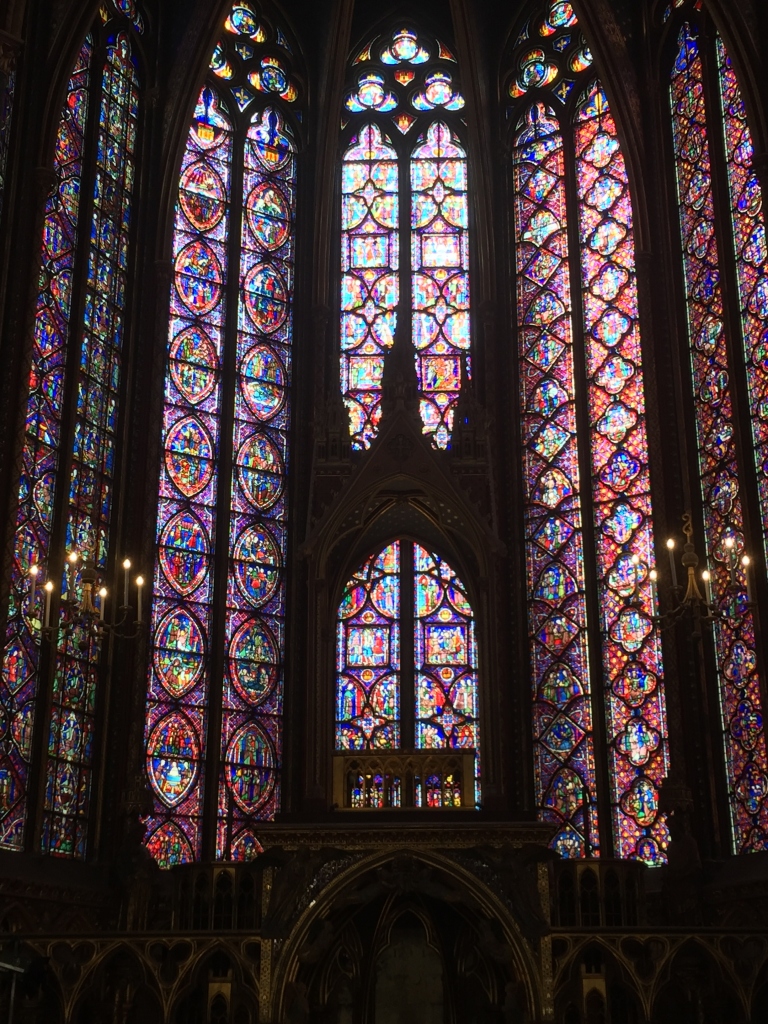 Depending on your browser, you might get to see a 360° view of Sainte-Chapelle here.
Always on the lookout for art to inspire our fall winemaking party, I was quite taken by this festive scene painted by Maurice Denis in 1920, now on display at the Musée de l'Orangerie.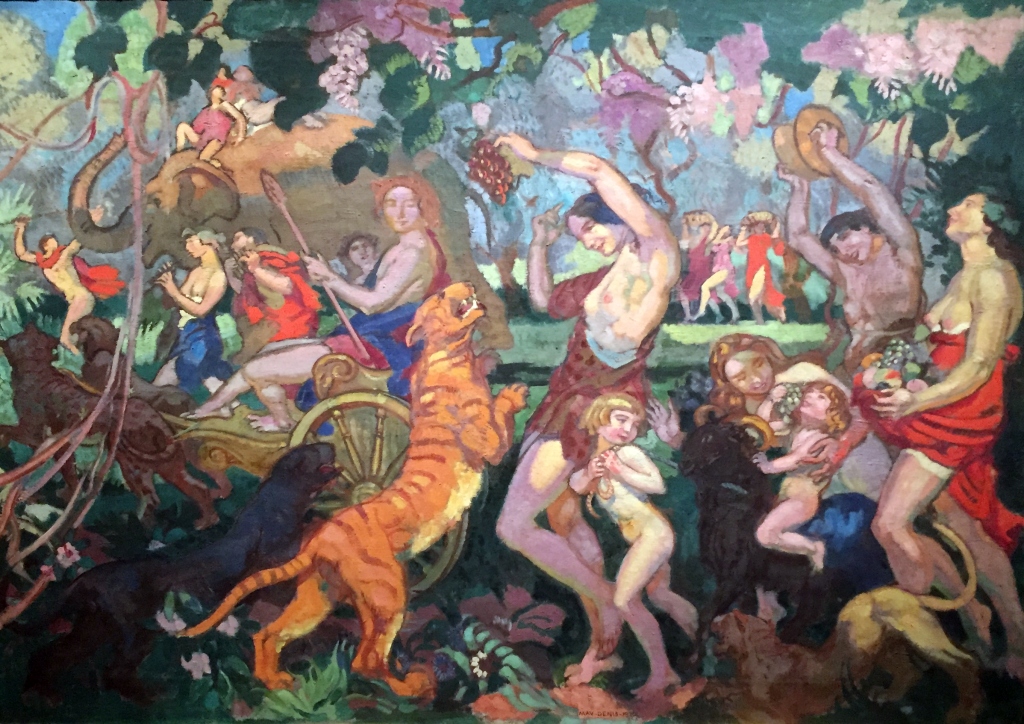 A visit to the Musée d'Orsay always seem like a good idea.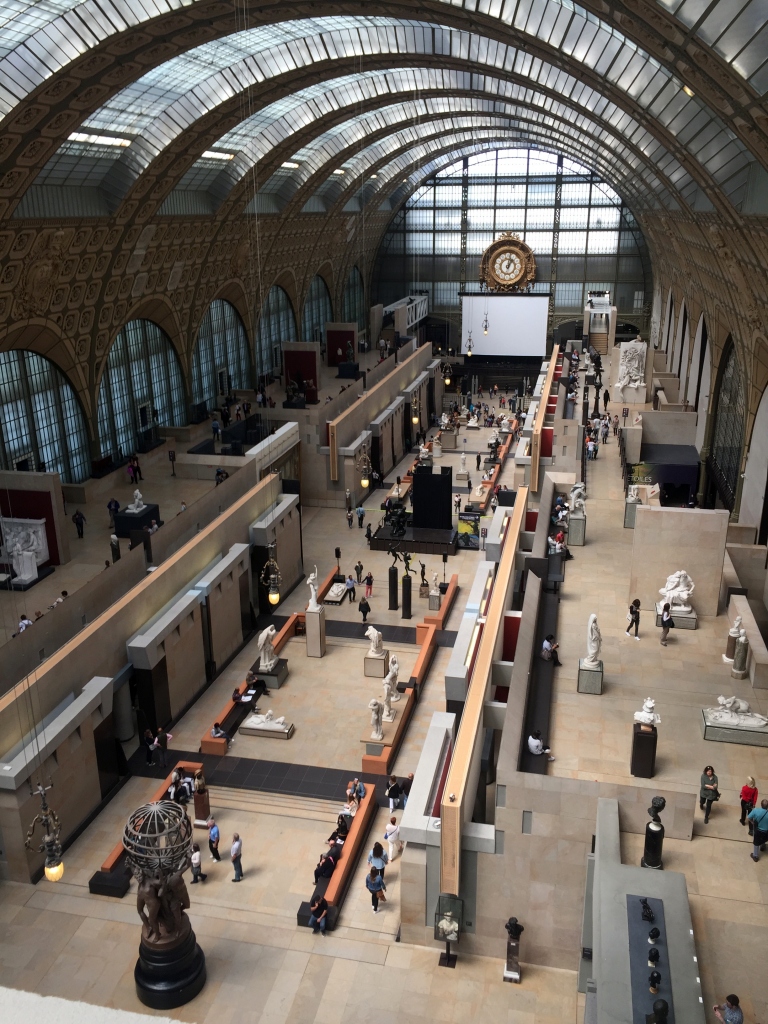 I can never seem to get enough of this Art Nouveau dining room in their Decorative Arts section.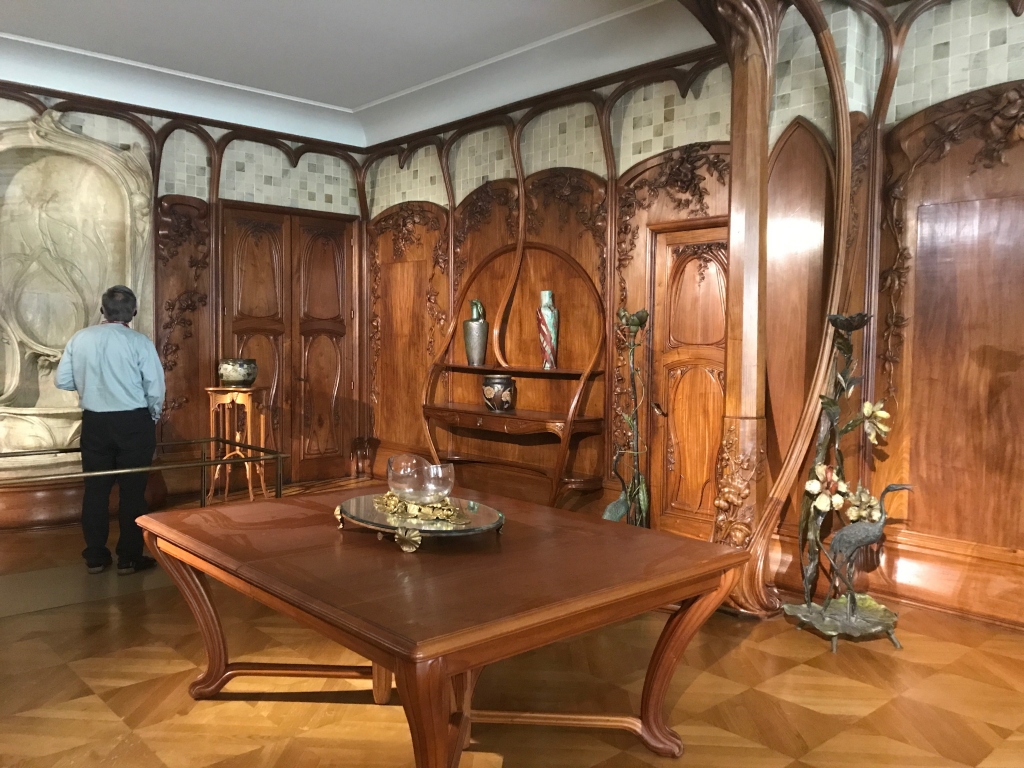 We listened for a while to this dixieland combo busking on the banks of the Seine. The barefoot percussionist in purple and pink was my favorite. Washboard skills!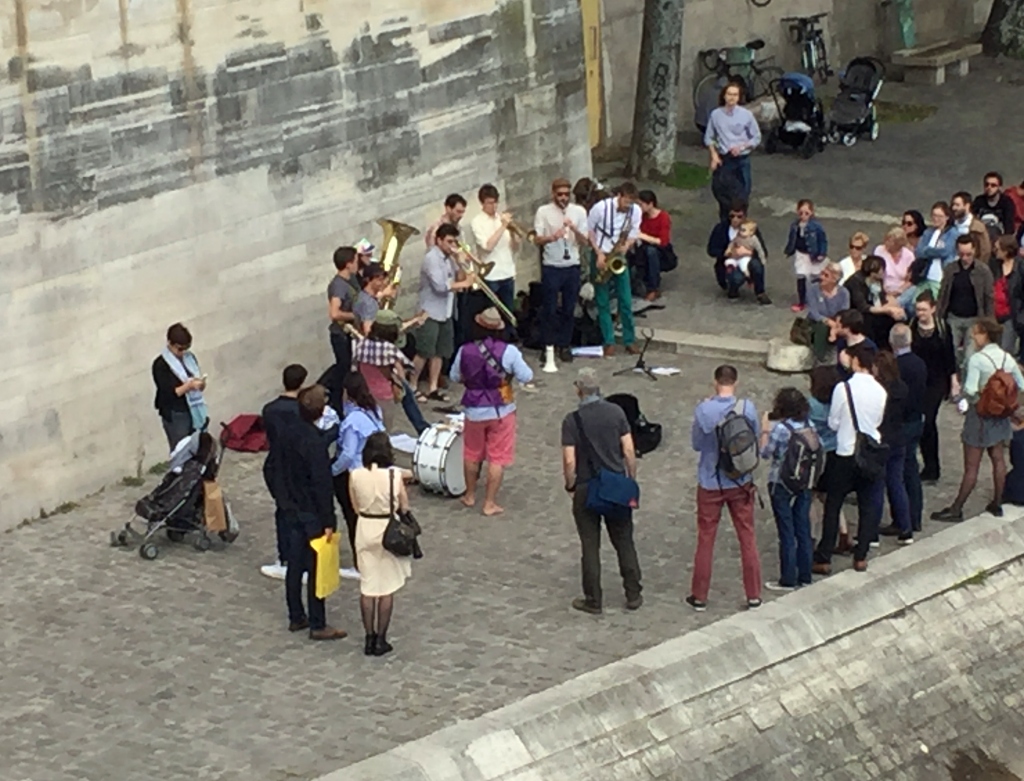 The next morning we took a van back to the airport, and flew on to Lyon.
We had one more day in Paris at the end of our trip. A visit to Le Musée des Arts et Métiers was in order. We saw many cool models and exhibits, but I was particulary taken with this oversized wood and brass slide rule from the 1600's. From back in the days when "computer" was a job title.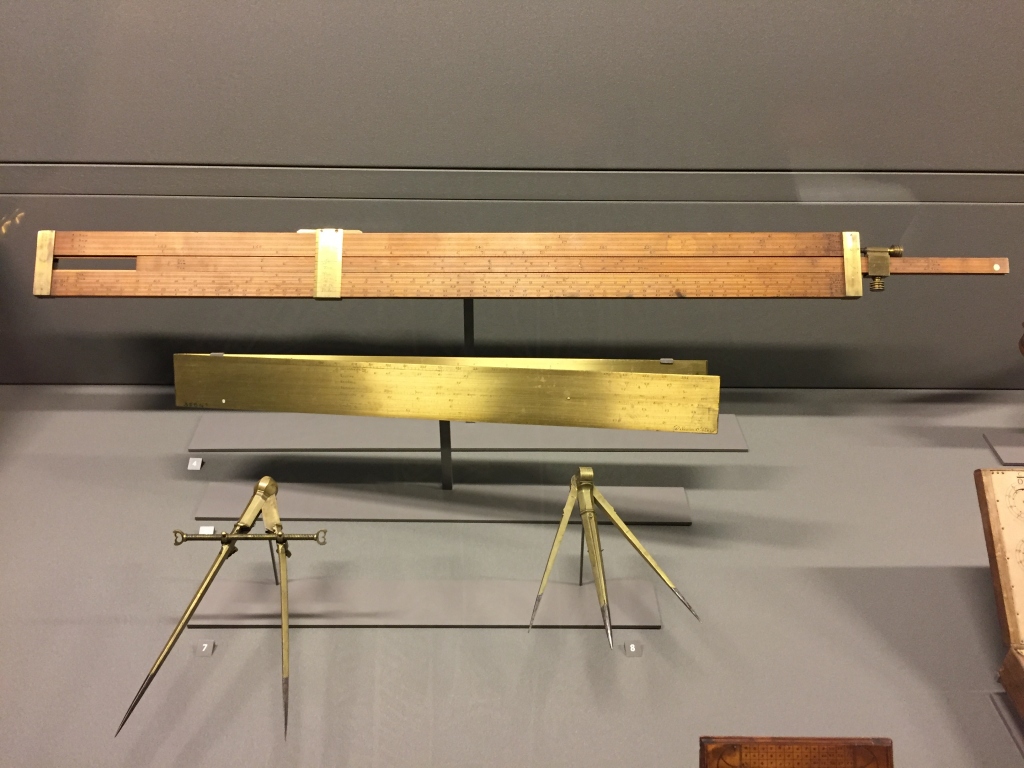 The next morning we flew back home to Seattle.
To return to the home page click here.